Concealed automatic drop down draught & acoustic seal.
Designed to be morticed into the bottom of a door to seal the inside from weather, sound and smoke.
This draught seal is specially designed to seal the gap at the bottom of your door. When the door is closed the seal automatically drops down to stop draughts from entering and heat from escaping the room. This can lower heating costs and make your home more comfortable and energy efficient.
This seal is activated by the closing action of the door, dropping down to seal only when the door is closed. This leaves the door threshold clear and flat, without the need for high fixed thresholds. When the door is opened the seal automatically spring back up into its casing.
These seals have been tested without threshold plates and also straight down to carpet.
These seals are designed to form an effective barrier against the outside climate, noise, light, fire, smoke and insects. They provide a cost-effective solution for document part E and part M of the latest UK building regulations relating to disability, access and energy conservation.
Available in a wide choice of standard sizes, and are easily fitted. Just cut the seal down to the door width, attach to the door using the pre-fitted screws, and adjust the drop for a tight seal onto the floor with a 3 mm Allen key. There is a self-aligning cap on the end of the plunger. Concealed drop down models come complete with silver end caps.
Ideal for use on external doors including front doors, garage doors and back doors.
Suitable for residential or commercial use.
Can be attached to the inside or outside of your door.
Also suitable for use as cold smoke seal for use on the bottom of fire doors.
Complete with fixing screws for easy application
2 fin V design - high quality zero class PVC rubber coextruded seal and carrier, in an aluminium body.
Fire rated, suitable for use on FD30 and FD60 fire doors.
Operation
When the door is closed the "plunger" located at the end of the seal presses against the frame stop causing the seal to automatically drop down creating a seal. Once the door is opened the "plunger" is released allowing the seal to spring back up into its casing.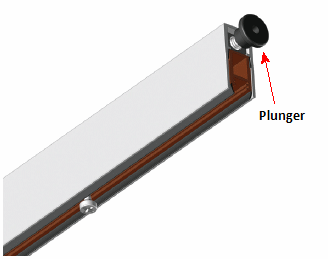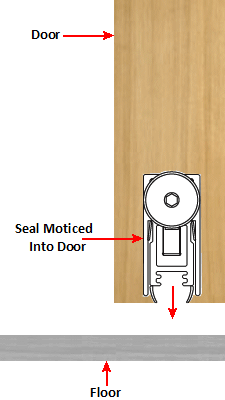 Finish
Satin anodised aluminium - SAA
Dimensions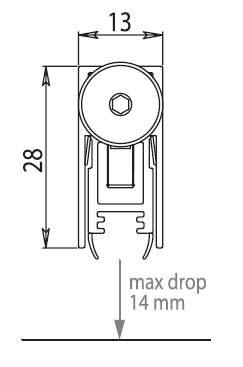 Maximum drop on seal - 14mm
Casing size to be mortice into the bottom of the door - 28mm x 13mm
Lengths available

730mm
830mm
930mm
1030mm
1130mm
Each size can be trimmed by up 150mm to full width sealing at the bottom of the door.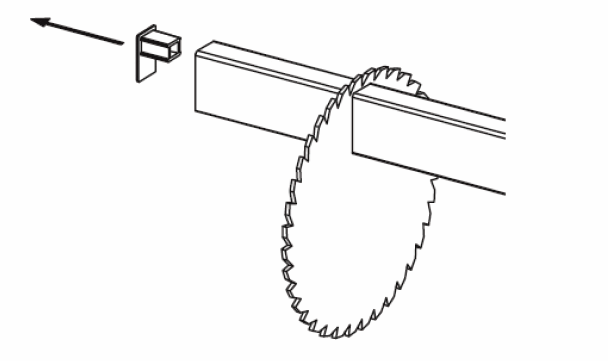 Product Features
Acoustic seal rated up to 37dB.
Cold smoke seal suitable for use on fire and smoke doors.
Helps meet the requirements of aproved document E (ADE) and approved document M (ADM)
Excellent seal to help stop light entering into a room.
More Information

| | |
| --- | --- |
| Item | 21007 |
| Item Code | 21007 |
| Finish | Aluminium |
| Sold Per | Each |
| Availability | Stock item - please allow 1-3 days for delivery |
Stock item - please allow 1-3 days for delivery
Download PDF Data Sheet